By Nicole Schiegg, Former USAID Senior Advisor; Strategic Comms Consultant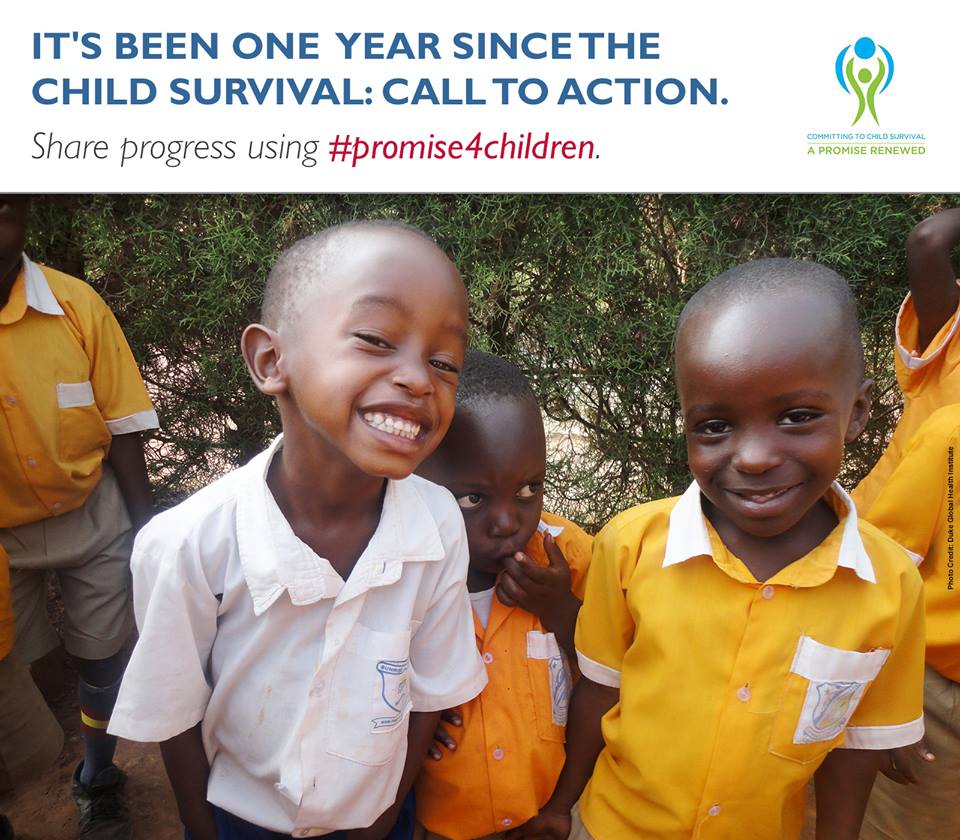 This week we celebrate the one-year commemoration of the Child Survival Call to Action held in Washington, DC. Working at USAID at the time, I have a unique insight into the organization of this milestone event, and will always remember the experience fondly. Not only did the Call to Action unite and reenergize the global health and extended community towards a common goal — to end preventable child deaths — it catalyzed momentum at country-level that has been nothing short of extraordinary.
A few months before the Call to Action, USAID turned a conference room into a team room that became the center of the Agency's activity – one wall was covered with hundreds of 5th birthday photos and the other was entirely dry eraser depicting ideas, logistics, and anything else that was the task of the day. About 6 of us virtually lived in this room, but it packed in 30 staff when we had our all-hands meetings. What inspired me about the team is that it consisted of people who had worked in development for their careers and folks who were brand new to the field. Everyone had a laser-like focus towards June 14-15 and what it represented. No one was committed more to this goal than USAID Administrator Raj Shah who frequented the team room for meetings and updates.
The Call to Action was a special and surreal experience when it finally arrived. A few days after it ended, I had to re-watch the webcast to grasp the enormity of what had transpired. Over 70 countries signed a pledge to accelerate action towards ending preventable child deaths. Private sector leaders committed to new partnerships – as did faith and civil society organizations.
Read More

›